Hire Android Developers
Hire the best Android app developers for satisfying your business needs in a cost-effective way. Build an aesthetic and feature-rich Android app, and increase your user-base and profits by hiring Android app developers from us.
Enjoy Business-focused Services by Hiring Android App Developers
Our dedicated Android app developers offer top-notch app development services to solve your complex business challenges.
A Leading Android App Development Company You Can Trust
Fulfill all your short-term and long-term business goals with a feature-rich Android application. Leverage our years-long experience and certified professional for developing an unparallel custom Android application in no time. With our flexible hiring models, you can hire the best Android app developers to turn all your app development ideas into a reality.
Whether big or small, our Android app developers have been serving as a great aid to global organizations, delivering cutting-edge solutions across diverse industries. Our clients recommend us for the quality-driven services, high transparency, and a team that's as friendly as skilled it is. This has helped 100s of our clients to achieve their business goals efficiently.
Hire Dedicated Android App Developers Today!
Hire the best android app developers from us and get the most for your custom app development.
Get a Free Quote!
Why Hire Android App Developers from Matellio?
Explore what you get when you choose our developers for your Android app project.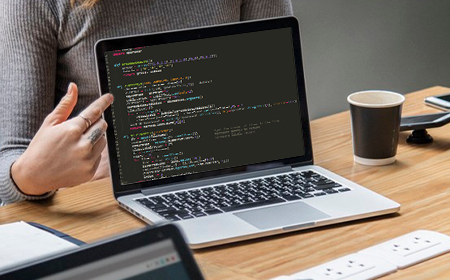 Quality Code
The dedicated developers you hire from Matellio are trained to maintain the quality of code; everything coming from our experts is of the utmost quality.
Security and Privacy
We completely understand your business needs, and promise to safeguard your crucial data and business ideas.
Verified Skillset
Our developers' skills are verified through prestigious certifications and their success rates in the previous projects they have worked on.
Flexible Hiring Models
Our hiring models are so flexible and are perfect to cater to different needs of our clients. You can choose from what best suits you.
Industry-wide Experience
Companies worldwide have hired our Android developers to fulfill their app development needs, regardless of size and domain.
Need-based Scaling
Scale your business applications as per your growth. Hire Android app developers at flexible pricing models based on your needs.
Core Technologies We Work Upon
We design, build and support websites and apps for clients worldwide. We make your business stand out. Interested? Let's chat.
Hire Dedicated Android Developers in no Time. See how we work!
Hire an experienced development team from Matellio in no time. Here's how we work.
Request For Quotation

Expert Consultation
Market Analysis
Idea Feasibility
Cost Estimation

Requirement Planning

Non-Disclosure Agreement
Initial Designs
Estimated Work Hours
Diving Projects into Sprints

Development & QA

Hiring Dedicated Team
Documentation
Development
Testing

Deployment & Support

Software Updation
Adding Custom Features
Post-launch Support
Backups
Our Portfolio
For every real-world problem, we have delivered software solutions which reflect our expertise in diverse verticals.
Frequently Asked Questions
Answering the most common queries by our clients, at one place.
1. What engagement models do you offer for hiring Android app developers?
We offer three main types of engagement models that suit the needs of every company, irrespective of their size and niche:  
Turnkey Model: It is best suited if you want to hire Android developers for a short-term project or MVP having a fixed scope.

 

Time and Material-basis Model: It is best suited for hiring Android app developers to create long-term projects with varying scopes and dynamic requirements.

 

 

Dedicated Hiring Model: You can use this model to hire Android app developers for long-term projects with greater flexibility and needs-based scaling functionalities.

 
2. What is the cost of hiring a team of Android app developers?
The cost of hiring a team of dedicated Android developers varies per your project requirements. For instance, if you want to hire junior Android developers, the cost will differ from hiring a mix of junior and senior Android developers. Similarly, the cost would vary if you included a project manager, API developer, tester, etc. If we go with the market insights, hiring one junior developer costs around $30-$35 per hour. According to this, if you hire two junior developers, the cost for a month (if they work for 8 hours a day) would be around $9600. This price might cross $16000 if you include a senior Android developer or a project manager (if the average cost of hiring a senior developer is $45 per hour).   
So, the best approach to finding the exact cost of hiring a team of dedicated Android developers would be to connect with the experts. Our consultants will carefully understand your requirements and offer you a free quote matching your requirements. You can click here to book a free 30-min consultation for your project!  
3. How much does it cost to hire a dedicated app developer?
According to the market information, the lowest cost of hiring a dedicated Android developer at an intermediate level would be around $35 per hour. So, if your hired developer will work for 7 hours a day on your project, the total monthly cost (for 20 working days) would be $4900. Similarly, the estimated cost of hiring an Android developer with advanced skills is around $45 per hour. So, the monthly cost with the same criteria used above would be $6300. However, these costs will greatly vary depending on various factors, including the demographic area, your project needs, customizations, the testing approach, the complexity of your app, etc. So, it is always better to connect with our experts and get a custom quote depending on your business requirements. 
4. What is the minimum and maximum tenure to hire an Android developer?
Typically, there is no minimum and maximum tenure to hire Android app developers from Matellio. You can hire dedicated Android developers for your projects that last one month or until you are ready to finish them. Our clients have hired our dedicated developers for 55 days, and a few have hired our developers for more than 1+ years. So, we are always prepared to form long-term partnerships with each of them.  
5. What language is used for native Android app development?
The primary programming language developers use for native Android app development is Java. However, Kotlin is becoming increasingly popular among developers as an alternative language for Android app development. Many Android apps today are built using Kotlin, including Pinterest, Basecamp 3, Uber, Trello, Buffer, Evernote, Slack, and Airbnb.  
6. Why should I hire a dedicated Android developer?
Hiring a dedicated Android developer can become crucial in case of a talent gap or lack of experience in the current team. You can also hire dedicated developers to scale up your team temporarily. Hiring developers from an Android app development company ensures flexibility and experienced resources that may not need additional training or vetting and are perfect for introducing to the team.