Hospital Management Software Development
Matellio is a leading healthcare software development company that offers end-to-end software solutions to clinics and healthcare organizations. Automate your hospital tasks while creating a well-coordinated system and staying on the latest trends with our hospital management software development services.
Get a free quote!
Improve Workflows and Patient Care with Custom Hospital Management System
Automate your clinical workflows, manage your finances, and staff duties while securing your data with a custom hospital management system. Improve the quality of your healthcare system and streamline your most daunting back-office operations with AI-driven modules. As a leading hospital management system development company, we develop custom solutions matching the needs of all the key stakeholders. You can bridge the digital gaps of your organization while coping with inefficiency, poor patient experience, and disjointed communication using our healthcare software development services.
Get started
Features for a Top-Notch Hospital Management System
Discover the amazing features that build success for your hospital management software development.
Want More Features for Your Hospital Management System?
Connect with our experts over a free call to discover the best features matching your needs and market trends.
get consultation
Our Hospital Management Software Development Services
Explore the state-of-the-art services we offer for your hospital management system to promote growth and innovation.
Software Development Consulting
As a leading healthcare solutions provider, we can turn your ideas into a reality. Whether you need consultation over technology, features, platform, or even software architecture, you can get that over our free 30-minute consultation.
Technology Consulting Services
Software Re-engineering Service
Code Review Service
Hospital Management System Architecture
Hospital Management System Development
With our software development services, you can launch a fully custom healthcare management system tailored to your brand. Explore a wide range of professional services, from MVP creation to UI/UX and testing.
Custom Software Development
MVP Creation
Web/App Development
Plugin and API Development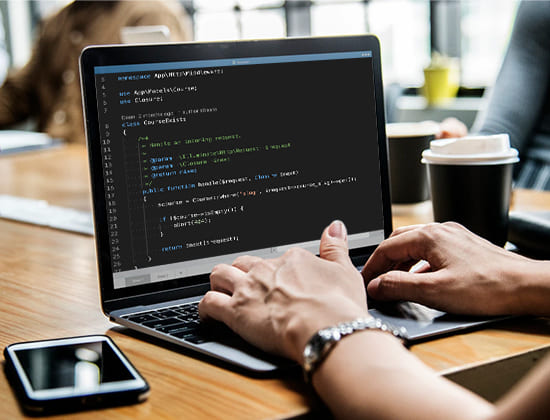 Healthcare Software Integrations
The healthcare solutions built by our experts can easily integrate with powerful third-party systems to enhance your working capabilities. Integrate any software into your hospital management system, from custom patient modules to other healthcare solutions.
Hospital Case Management Software
Hospital Information System
Patient Care Modules
Practice Management Software
Cloud Integration Services
Whether you need to migrate to a secure cloud platform or you want to launch a cloud-based hospital management system, we can satisfy your needs with our cloud integration services. From security testing to data migration, get professional cloud-based services.
Data and Platform Migration
Security Testing
Cloud Integration
SaaS Product Development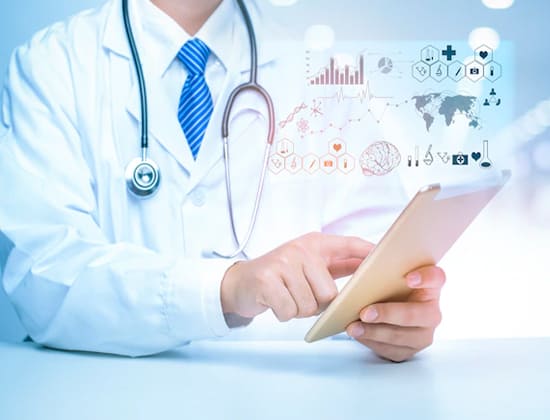 Other Healthcare Solutions that We Can Build for You
Healthcare solutions which will be in compliance with HIPAA, HITECH, EH7 and other regulations.
Frequently Asked Questions
1. How do you develop a custom hospital management system?
We follow the agile development methodology to help you get the latest updates on your project after every development cycle. Our development process includes: 
Validating your ideas and requirements

 

Offering you the best technologies, features, and designs

 

Creating multiple prototypes and MVP

 

Developing your product

 

Testing and deploying

 
2. How much does it cost to build a hospital management system?
The overall cost of developing a hospital management system depends majorly on your requirements. For instance, the number of resources required to develop the software, features, Ui components, testing method, etc. All these impacts the overall cost of hospital management system development. Hence, you can discuss your ideas with our experts over a free 30-min call and get a no-obligation quote for your project. 
3. What other services do you offer with hospital management software development?
Right from technology consulting and MVP creation to software re-engineering, software architecture designing, data, and platform migration, testing, web/app development, and cloud integration services, get a wide range of professional services for your project by partnering with us.  
4. How much time is required to develop a hospital management system?
Similar to the cost, the time required to create a custom hospital management software depends on various factors, including: 
Customizations of the software

 

The complexity of the features

 

Testing method

 

Engagement model

 

Number of developers working on your project

 
Hence, you can discuss your requirements with our experts over a free consultation call to get an accurate time estimate. Fill out our form below to get started today! 
5. Can you help me build a dedicated app for hospital management?
We can help you launch a custom hospital management app tailored to your needs. You can choose everything for your custom app, including theme, APIs, features, and even the app screens. Our developers can even integrate next-gen tech tools to enhance the capabilities of your hospital management app.  
6. Do you offer migration services?
Yes, we offer data and platform migration services to help you easily migrate to a secure and modern hospital management system. Whether migrating to a different technology or to a cloud platform, our migration and support services can cover all your requirements.