Law Firm Software Development
Matellio offers cutting-edge law firm software solutions and services to small, medium, and large legal enterprises. Drive-in more profits, innovation, and efficiency to your legal business with our software services for law firms.
Get a free quote!
Get Business-specific Solutions for Your Law Firm
Seek technological help from our experts, specifically catering to the types of legal firm you own.
Small Law Firm
Accelerate your legal business by handling various case-related documents securely in a digital solution.
Medium-sized Law Firm
Handle multiple clients efficiently without comprising the quality of your services with litigation software.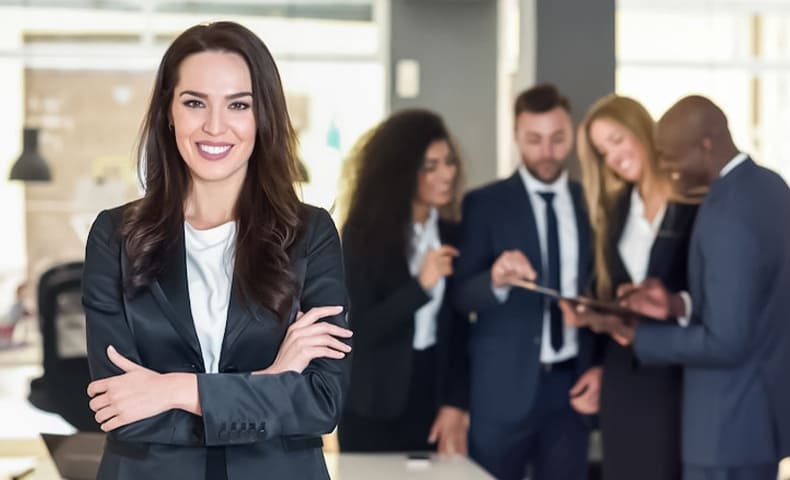 Large Law Firms
Stand apart from the competitors and gain customer-trust with automated litigation software.
Get Custom Law Firm Solutions
Get Superior Client Satisfaction & Better Revenues with Law Firm Software
Consolidate all your parties' information, case-related proofs, witness records, and invoices in a centralized platform with law firm software. Offer quick case updates to your multiple clients from multiple devices and enhance your customer satisfaction. As a leading law firm software development company, we aim to offer you cutting-edge solutions and services that help you redefine your business' capabilities. Better efficiency, team collaboration, efficient time tracking, and digital billing benefit your legal business by investing in law firm software development.
Get Started
Distinctive Features of a Custom Law Firm Software Solution
Discover a wide range of advanced and user-friendly features to ensure the complete success of your custom Law Firm software development.
Let's Kickstart Your Law Firm Software Development
Get in touch with our experts to discover advanced features and tech stack and get a free expert consultation today!
Get Started
Our Law Firm Software Development Services
Explore a wide range of software development services that promote growth and innovation for your legal business.
Virtual Law Firm Solutions
Efficiently manage your law business with our virtual law firm solutions covering user and client portals, collaboration tools, task management, web and video conferencing, and more.
Cloud-based Platforms 

 

Time Tracking Solutions 

 

Data Migration Services 

 

Virtual Law Offices
Legal Mobile Applications
Matellio's dedicated developers have wide expertise in creating robust legal mobile applications with advanced features and a tech stack to manage every aspect of our law business.
Custom Mobile Apps

Document Management System

Case Management System

Information Security Modules
Courtroom Technology Modules
Manage every aspect of the courtroom associated with your clients, such as tracking case history, jury administration, subpoena, warrant, and more with Matellio's courtroom technology modules.
Predictive Analysis Tools 

 

Administrative Systems 

 

Court Reporting Modules 

 

Risk Mitigation Solutions
Law Firm Software Integration
Integrate your law business's existing case management platforms with legal research databases and never lose any document or case history and get an edge over the competition.
Case Management Platforms

Legal Hold Software

Electronic Record System

Billing Software Solution
Other Legal Software Solutions that We Can Develop for You
Frequently asked questions
1. How many development resources do you usually assign to a law firm software project?
It depends on the requirement and the complexity of your project. Our experts determine your project needs from a basic level and validate the scope. Depending on the features, tech stack, and project timeline, we assign a finite number of resources to your project. However, the number of resources is not limited throughout the development process; it can be increased or decreased as per the need.
2. What are the types of Law Firm software solutions you can develop?
We can develop an efficient law firm software/app for your business as a reliable software development company. However, from a legal business's point of view, we deliver different types of software/apps that fit perfectly with the legal industry, such as:  
Case Management Software 

 

Virtual Law Firm Solutions 

 

Legal Mobile App Development 

 

Litigation Support Software

Courtroom Technology Modules

Law Firm Integrations

Any custom requirements.
3. How long will it take to develop my law firm software?
Development of software or mobile app takes time, but it totally depends on the features and functionalities you want to integrate into your project. When you share your requirements with our experts, they will explain to you the dynamics of software development, analyze the project's scope, and make suggestions to further improve your project! What are you waiting for? Book a call with our experts today!
4. How secure is my data with your firm?
Matellio has been serving clients worldwide for more than a decade, and we can proudly say that our client retention rate is much higher than other firms. We take security issues extremely seriously and ensure that none of your data is leaked anywhere. Only authorized personnel have permission to access the sensitive data of the project development. We sign a strict NDA to ensure you that none of our management members, or employees, leaks any kind of data.
5. Will I have access to all the reports related to my law firm's software development?
Yes! You will be included in all the meetings and reporting meetings where each stage's development status will be delivered to you. We value your ideas and make sure to develop best-in-class software for your law firm.
6. What engagement models do you offer?
As a trusted software development company, we understand your business needs better than anyone else. Keeping your budget in check is difficult, but it can be easily managed with our flexible engagement models. Whether you are a start-up or a Fortune 500 company, our flexible engagement models the best suit your business needs. See our engagement models:  
Turnkey model  

 

Time and material-based model  

 

Dedicated developer model

Custom hiring model
7. What is the cost of law firm software development?
Our developers create law firm software for businesses of all sizes but to determine the cost, we need to analyze several parameters such as features, technology, development method, number of resources, and more. To get an estimate of your law firm's software development and validate your ideas, ok a 30-minute consultation call with our experts!
8. Do you provide development system documentation?
Indeed. Matellio delivers detailed SRS documentation, which has comments to facilitate easy comprehension. Our complete documentation is self-explanatory and in an organized flow to better understand.