Retail Accounting Software Development
Get customized retail accounting software solution for your business to track cash-flow information in real-time, manage your inventories, and run your routine transactions more efficiently. Matellio excels in developing bespoke solutions for invoicing and stock management for retail businesses.
explore our services
What a Accounting Software Will Do for Your Retail Business?
An accounting software, custom-designed for your retail store will help you gain better visibility into your day-to-day business with a holistic approach towards company finances. The software can be built to handle a large number of transactions in less time. The accounting software can also automate invoicing and stock management so your team can have real-time insights on the store's inventory and help your customers most efficiently for an improved brand experience.
Get Started
Features for a Robust Accounting Software Solution
Make your accounting operations smooth with a feature-rich custom retail accounting software.
Looking for a Feature Rich Custom Accounting Software ?
Connect with our experts to discuss your ideas, and get the best Accounting Software features matching your needs.
Request Consultation
Custom Accounting Software Solutions Matellio Develops
Make your accounting operations smooth with a feature-rich custom retail accounting solutions.
Accounting Information System
Matellio develops Accounting Information System for retail stores to simplify asset tracking, cash flow, depreciation calculation, and inventory data management through one solution that integrates various aspects to get a holistic overview of company's finances.
Ledger Generation

 

Accounting Calculators

 

Asset Audit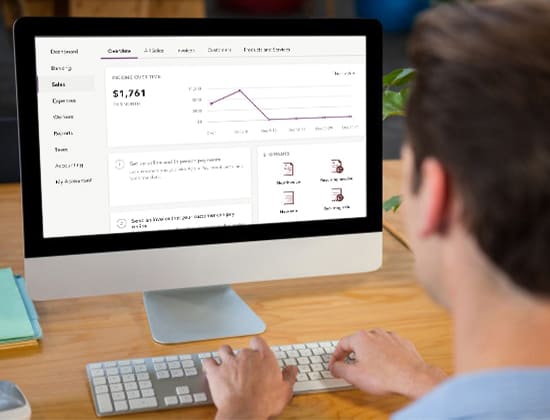 Mobile Accounting Apps
We develop both native and cross-platform accounting applications for retail businesses with rich features like payment processing, instant invoice generation, purchase order management, and EDI communications among accountants.
Easy Accessibility

 

Improved User Experience

 

Efficient Workflow

 
Payroll Management System
Build a SaaS CRM platform that can be accessed from any device to offer ease of access to your support team. The centralized location for data storage and processing will also enhance performance and scalability.
Variable Pay Calculation

 

Bank Reconciliation

 

Cost to Company Management

 
Invoicing and Accounts Receivable Software
Leverage the power of automation to generate, record, and manage sales receipts as soon as a transaction is made. With the software you can also generate and print repeating invoices with minimal turnaround time.
Invoice Computerization

 

Automated Account balance

 

Streamlined Transaction Entries

 
Other Retail and Ecommerce Solutions that We Can Build for You
Frequently Asked Questions
1. What are the phases of retail accounting software development?
For any custom software development, we usually have four phases: 

Consultation and Research

Designing and Planning

Prototyping and Development

Deployment and Support

 
2. Can you migrate all my existing data to a new accounting software?
Absolutely, we can help you import all your crucial financial data from your existing system to the accounting software. However, as sometimes the data is so vast that it may take more time than normal. Hence, our experts firstly evaluate your data and then provide best ways to import that data
3. What is e-commerce integration?
eCommerce integration is the link between the e-commerce site of your retail outlet and your accounting software solution. With ecommerce integration, the data from your online store like inventory status, payment information, product availability directly goes into your inventory and accounting management system. All that results in an automated data capturing and management process. 
4. I want to run retail accounting software on my iPad. Will it work?
Yes, it will work. These days most of the retailers are leveraging mobile based applications that are not only feasible for them but also for their customers. Hence, you can either use a web-based accounting software, or can develop a feature-rich mobile application to run accounting software on your desired mobile platform. 
 
5. Do you make accounting software for small businesses?
Matellio as a trusted software solution provider works with businesses of all scales and verticals. We excel in developing custom retail accounting solutions that meet the exact needs of your business.
6. What are the engagement models offered by Matellio?
Dedicated developer model 

Turnkey model

Time and material-based hiring model

Custom hiring model

 
7. How much does it cost to develop a retail accounting software?
Typically, an accounting software can cost you anywhere between 20,000 USD to a million US dollar. The exact price depends on the features, functionalities, and platform of the software on which you would want to run it. Additional considerations like location of development, timeline of the project, integration needs, etc. also play crucial role in the calculation of the exact development cost. To know the exact estimate, you can request a free quote from our experts today! 
8. Can you integrate my accounting software with payment gateway?
Yes, our developers can integrate your choice of payment channels with your accounting software to enable payment processing directly with one system, eliminating lots of paperwork and automating many finance-related processes.