Custom Retail CRM Software Development
Develop a robust retail CRM software to automate customer support and enhance the customer journey with your brand. An advanced retail CRM software can leverage analytics to strengthen operations, and customer services, to then eventually enhance trust and loyalty towards your business.
explore our services
Why CRM Software for Retail and eCommerce Businesses?
A customer relationship management software developed by Matellio will incorporate all the elements to help you offer exceptional customer support. From post-sale services to lead nourishment, the software will streamline the entire customer journey for an improved satisfaction rate. Embedded with AI tools, CRM software can also help you increase cross-selling opportunities.
Get started
Features of CRM Software for Retail & eCommerce Industry
Feature-rich retail CRM software to construct a holistic approach towards building lasting customer relationships
Looking for More Features for Your Retail CRM Software?
Connect with our experts to discuss your ideas, and get the best CRM Software features matching your needs.
Get Free Consultation
Matellio's Retail CRM Software Development Services
Explore varied CRM solutions and services Matellio offers for retail industry
Retail CRM Software Consultation
Our experience in the industry has empowered us with the niche knowledge with which we can help you in creating a custom CRM solution for your retail business, clearing all your doubts about the tech-stack, integration, and suite development.
Free Consultation

 

Free Quote

 

Complete Project Plan

 
Retail CRM App development
Improve your support team's performance and productivity by developing a CRM solution that they can access through their mobile devices. The CRM mobile app will help them access up-to-date customer data from anywhere and at any time.
Build Mobile-Specific Features

 

Streamline Workflows

 

User Access Management

 
Cloud-based Retail CRM
Build a Cloud CRM platform that can be accessed from any device to offer ease of access to your support team. The centralized location for data storage and processing will also enhance performance and scalability.
Security Configuration

 

Database Management

 

Cloud Migration

 
CRM Integrations
We integrate your CRM software with all the relevant modules, standalone applications, and full-featured software to streamline the workflow and automate tasks. An integrated CRM enables analytics and construction of BI dashboards.
Legacy System Integration

 

3P Integrations

 

Workflow Automation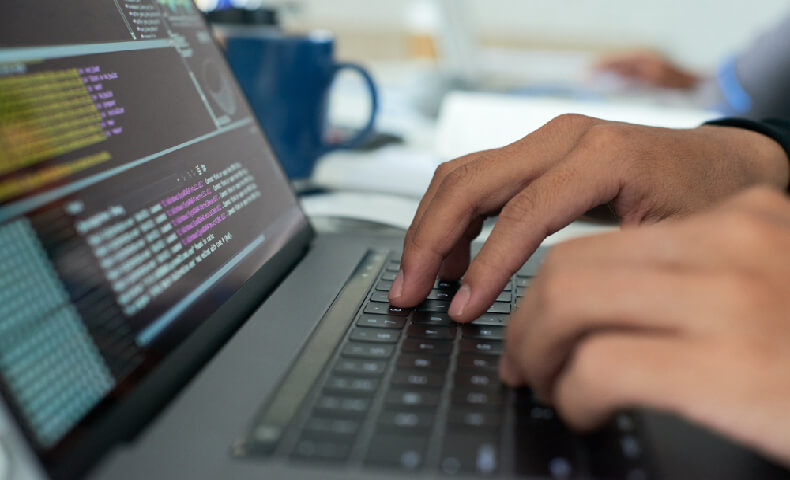 Post Development Support
From ideation to post development and launch maintenance, Matellio offers bespoke services to implement a fully-functional and integrated CRM solution for your retail business, that empowers all aspects related to customer relationships.
Testing and Debugging

 

User experience Optimization

 

Implementation and Integration

 
Other Retail and Ecommerce Solutions that We Can Build for You
Frequently Asked Questions
1. What retail businesses can use CRM solution ?
Department stores

 

Discount stores

 

Malls

 

Warehouse Stores

 

Specialty Stores

 

Supermarket

 
2. Is there any contract before you step into the development phase?
Yes, we will sign a contract with you to ensure complete transparency in our processes . 
3. How can CRM improve my retail business process?
A CRM software can automate multiple routine operations for your retail business. The software can streamline your team's marketing, sales, and support efforts to optimize your customer experience seamlessly. This will in-turn enhance their satisfaction rate which will eventually lead to improved repeat business and easy acquisition of new customers via referrals.  
4. Can you integrate CRM software with other legacy systems?
Yes, we offer bespoke integration services with CRM, so you can get a more holistic view of your business for improved business workflow. We even help businesses in automating their routine processes by deeply embedding various legacy systems with each other, to facilitate easy flow of data for improved accuracy and turnaround time.  
5. How long would it be before you start the development?
Once you share your business requirements with us, our team will start the development process immediately.  
6. What are the engagement models offered by Matellio?
Dedicated developer model 

Turnkey model

Time and material-based hiring model

Custom hiring model

 
7. Do you offer post-launch services?
Yes, at Matellio you will get complete post-launch support for your custom CRM software. Be it maintenance, software training, security assurance, or post-launch improvements, Matellio ensures that the software gets implemented in your organization sans any friction.
8. Can you help me migrate my data to new CRM software?
Yes, Matellio offers dedicated data migration services and you can avail them to migrate your data from spreadsheets and old CRM systems to your new on-premise or cloud-based CRM software