eCommerce Integration Services
Manage your retail business' processes like accounting, stock management, POS, logistics, ERP, and CRM with tailored eCommerce integrations services.
Explore our services
Why eCommerce Integration Services for Your Business?
Matellio offers eCommerce Integration services that bridge the back-end ERP (inventory and accounting) system with your business' front-end web store. The seamless connection enables a bi-lateral flow of data between different systems. This means once data is entered, either manually or through sensors into a system, the processed information will immediately be relayed to others. In the absence of an integrated solution, your team and customers would be left with a disconnected experience and inconsistent data at every touchpoint. With a custom-built eCommerce integration solution, you can solve the issue and usher in efficiency connecting your business' marketing, finance, sales, and customer management operations.
Get started
Essential eCommerce Integration Solutions
Get Custom eCommerce Integration Solutions essential for your business workflow.
ERP Integration
With our custom integration services in ERP tools, you can easily facilitate real-time system updates and get quicker overview of your resources' status with every eCommerce transaction.
Social Media Integration
Get more customers on your store, and interact with them through our social media integration services that will connect you with them whenever they think of a product like yours.
Integrated Payment Gateway
Build a secure environment for your users to make a purchase from your online store by integrating it with well-configured payment gateway channels of all popular payment services.
CRM Integration
Strengthen your customer relationship from acquisition to retention by offering them personalized omnichannel experience that gets better with each transaction.
Embedded Email Marketing
We integrate your eCommerce solution with your email marketing toolkit to automate its workflows for improved day-to-day communication that nurtures leads and offer better analytical insights.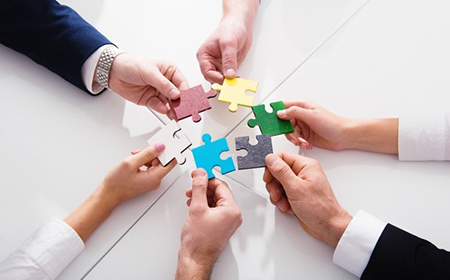 3rd Party API Integration
We offer dedicated services in 3rd party API integration so you can create a seamless experience for your customers while enhancing their time on your website with additional services.
Integrated Accounting Software
By integrating your accounting software with your eCommerce store and the payment channels, you can automate many of your sales record-keeping with improved efficiency and accuracy.
Inventory Management Plugins
With inventory management plugins integrated with your online shop, you can streamline the maintenance of your stock raising supply requests, and updating OOS statuses with no delays.
Shipping Add-ons
We partner with all the leading logistics services provider to integrate our ecommerce development services with shipping plugins that facilitate real-time tracking of orders for customers.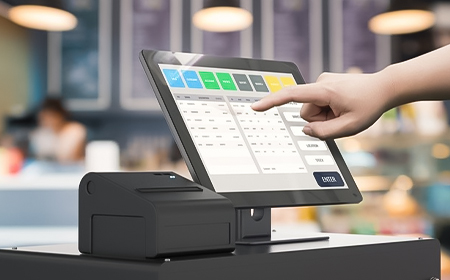 POS Integration
Automate your inventory records by integrating your POS system with the eCommerce solution through feature-rich APIs that free your team from manually managing orders and refunds.
CMS Integration
From product description and web content to engaging blogs, we integrate your eCommerce with bespoke CMS solution so you can enrich your online store with converting content easily.
Warehouse Management APIs
Enable omnichannel retailing with integrated warehouse management system and ecommerce solution, so you can streamline fulfilment processes with better accuracy and efficiency.
Need Tech Experts for custom eCommerce integration?
Share your requirements with Matellio and get the utmost help with eCommerce integration.
Request a Quote
Integration Solutions to Grow Your eCommerce Business
Website Analysis and Tracking
Integrate your eCommerce website with advanced analytics tools to understand your customers better to make better business decisions. By evaluating how users interact with your website, what product they look for, why they abandon cart, and which products perform the best, you can continually grow your revenues.
Big Data Analytics

 

Behavioral Analysis

 

Predictive Analytics
Mobile-Oriented Integrations
Elevate the user experience of your eCommerce store for the mobile users by integrating it with mobile-specific features and benefits like live chatbots, Augmented Reality-enabled shopping, direct social interaction, customer behavioural analytics and personalization.
Advanced Shopping Experience with AR

 

Accelerated Mobile Pages

 

Easier Payment Integration

 
Integrated Voice-Assistants
Empower your eCommerce store with voice commands, where customer can place orders easily and with a superior personalized experience. For that, your online retail business should be equipped with speech recognition tools and NLP algorithms to make accurate purchases.
Voice-enabled Inventory Search 

 

Add Personalized Products to Cart

 

Embedding Popular Smart Speakers

 
Robust Features of Integrated eCommerce Development Solution
Looking for an eCommerce Integration Company?
Our custom solutions in retail industry encompasses all services required by your eCommerce company.
Request a Quote
Other Retail and Ecommerce Solutions that We Can Build for You
Frequently Asked Questions
1. What different integration services you offer for eCommerce solution?
Matellio offers complete and custom ERP and 3rd party API integrations services to create a seamless experience for your team and customers alike.  
ERP integration

Inventory management

Payment gateway integration

Accounting software

Social media integration

Email marketing

Logistics tracking, etc.

 
2. Can you create plugins for my existing eCommerce software?
Yes. If your existing software has the provision for integration, we will create custom plugins for it that offer a better overview of all the related aspects of your business. 
3. How do I hire eCommerce development and integration experts from Matellio?
In order to solve your retail business requirements that also meet its workflow and executive's preferences, Matellio offers four different engagement models, and you can choose any of them to hire our developers and tech experts. 
Dedicated developer model

 

Turnkey model

 

Time and material-based hiring model

 

Custom hiring model

 
4. Why is eCommerce integration important?
eCommerce integration is an important procedure to keep your online store updated with the latest features that meet contemporary needs. without integrating your website with newer functionalities, it can quickly become outdated. Additionally, even if your eCommerce website has just recently been developed with all the next-gen features, you still need to integrate it with your ERP systems, inventory management software, CRMs, etc. to offer an omnichannel experience to your team for better management of bottlenecks and automate various supply chain processes.
5. What is eCommerce integration?
eCommerce integration is the process of joining various back-end systems of a retail business with its eCommerce store. Here are some of the tools that you may want to integrate with the eCommerce website to leverage the power of workflow streamlining and automation.
Payment Gateway
ERP and Accounting
Content Management System
CRM platforms
Fulfillment Process Tools
Shipping Carriers
6. Will eCommerce integration slow down my website?
Not at all. By integrating your website's backend with your business toolkit through reliable APIs you can, in fact, improve the efficiency of your eCommerce business' processes. By offering your staff an omnichannel experience for various processes and automating many of them you can improve the turnaround time of features like order payment, tracking, ticket resolution, etc., with absolute ease.
7. How much does it cost to integrate POS, CRM, and ERP systems with your eCommerce store?
The development and integration cost of the ERP/CRM/POS APIs depends upon multiple considerations, including the functionalities needed, the complexity of user roles, data storage and processing technologies to be used, number of siloed solutions to integrate, etc. Since there are way too many variables involved, the best way to calculate the precise cost of eCommerce integration is by requesting a free quote from eCommerce integration service companies.
8. How do you integrate an eCommerce website?
We integrate eCommerce websites with new and useful functionalities by using one or more of the given ways-
Integration through existing plug-ins
Embed legacy systems with eCommerce store
Build tailored features and add them to the online store
Embed code to enhance functionalities of existing features
Add code to header files for analytics and smart solutions