Looking to Hire Solidity Developers?
Hire Solidity developers from Matellio to ensure a secure and quick Blockchain development tailor-made to your business needs. Our dedicated Solidity developers can help you with any sort of Blockchain and Smart Contract development at cost-effective prices.
Request a Free Quote
Accelerate Your Business Growth with the Best Solidity Development Services
We offer Solidity development services to accelerate your business growth and build secure Blockchain applications.
A Leading Solidity Development Company You Can Trust
Satisfy the specific requirements of your niche without concern about the costs with our professional Solidity development services. Hire Solidity developers that can streamline all your Blockchain development tasks efficiently. As a reliable Solidity development company, we offer quick deployment and reliable support for your custom of Blockchain development projects.
Due to our years-long expertise and access to the best Solidity developers, we are always the first choice of the businesses when choosing a reliable Solidity development company. We have delivered many successful Blockchain solutions using Solidity to numerous businesses effectively. So, hire Solidity developers and experience a smooth Solidity development service for your brand.
Certified Solidity Developers are Just a Click Away
Access your brand's most innovative Solidity development services by hiring our dedicated Solidity programmers for your Blockchain development.
Hire Now!
Why Hire Solidity Developers from Matellio?
Discover the managing benefits that you can get by choosing us as your Solidity development company.
Diverse Portfolio
Our certified Solidity programmers have worked with various businesses under diverse industry verticals, which shows our years-long expertise.
Complete Control
You get the latest updates of your Blockchain development project, and you can scale your development team anytime you want.
Full Customization
You decide everything for your Solidity development, significantly which if from team size and development approach to features and testing methods.
24*7 Support
Our dedicated experts are available 24*7 to help you in any sort of situation during and after your custom Blockchain development.
Risk-Free Development
Our certified Solidity developers have access to the best tech tools and platforms that make your Blockchain development projects secure.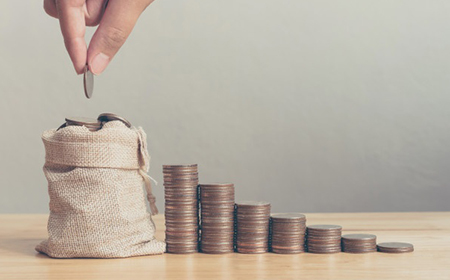 Cost Savings
Our past clients have experienced a 50% reduction in their development costs, which shows our cost-effective development approach.
Core Technologies We Work Upon
We design, build and support websites and apps for clients worldwide. We make your business stand out. Interested? Let's chat.
Hire Solidity Developers in No Time. See How We Work!
Access the most dedicated Solidity developers for your custom Blockchain development project. Here's how we work.
Request For Quotation

Expert Consultation
Market Analysis
Idea Feasibility
Cost Estimation

Requirement Planning

Non-Disclosure Agreement
Initial Designs
Estimated Work Hours
Diving Projects into Sprints

Development & QA

Hiring Dedicated Team
Documentation
Development
Testing

Deployment & Support

Software Updation
Adding Custom Features
Post-launch Support
Backups
Our Portfolio
For every real-world problem, we have delivered software solutions which reflect our expertise in diverse verticals.
Frequently Asked Questions
Answering the most common queries by our clients, at one place.
What is Solidity?
Solidity is an object-oriented, high-level language for implementing smart contracts. It is statically typed, supports inheritance, libraries, and complex user-defined types among other features. It can be the perfect development tech when you need a custom smart contract and can be used for various implementations in Blockchain projects.
How can I hire someone to create Smart Contracts?
It is easy to hire the best Solidity developers to build Smart Contracts. You only need to follow some simple steps to get started with our dedicated Solidity services: 
Request a Quote

 

Discuss your requirements and ideas with our experts

 

Hire Solidity developers

 

Choose a suitable hiring model

 

Get started with our reliable Solidity development services

 
What is Solidity used for?
It is mainly used for implementing smart contracts within Ethereum Virtual Machine and other blockchain development platforms. 
How much does it cost to hire a Solidity developer?
The cost of hiring Solidity developers varies greatly on the type of smart contracts you are planning to build. You will need highly experienced Solidity developers in case your project is too complicated, and that may push the cost a bit higher. We at Matellio optimize the cost by allocating a perfect team, no matter how complicated your project is.  
What are the engagement models offered by you to hire Solidity developers?
We offer four engagement models to help you save the cost and time of your Solidity development, you can choose any of them, and we will make it work the way you want.
Dedicated developers
Turnkey hiring model
Time and material-based model
Custom hiring model
Talk to Our Experts
Let us know. Our experts shall help you discover answers and uncover hidden opportunities.
Contact Us
About Us
As a leading Solidity development company, our primary focus lies in helping you create the most advanced and secure Blockchain solutions that can help you secure all your payment processes.
Learn More
What Our Clients Says About Us
See what our customers think about our reliable and advanced development services in transforming their business operations.